Liverpool forward Sadio Mane has issued an invitation to Paris Saint-Germain [PSG] superstar Kylian Mbappe to join the Reds.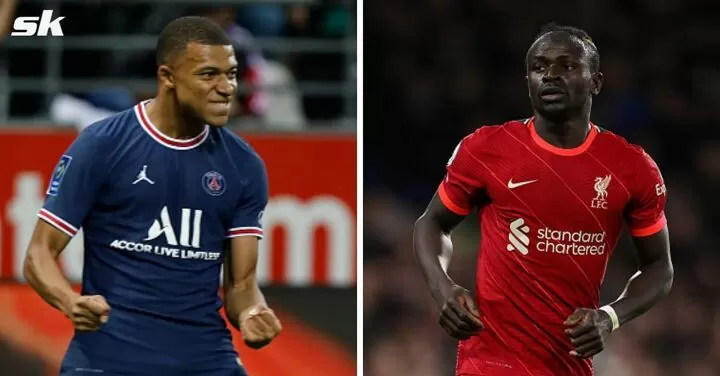 Mbappe is undoubtedly among the best footballers in the world at the moment. He has scored 157 goals and provided 78 assists from 206 appearances across all competitions for PSG. The 23-year-old has also won the FIFA World Cup with France.
However, there are serious doubts about his future with Mauricio Pochettino's side. Mbappe has his contract with the Parisians expiring at the end of the season and is yet to commit to a new deal.
The France international's contract situation at PSG has prompted several top clubs to keep an eye on him. Mane has now revealed that he would love to share the dressing room with Mbappe.
The 29-year-old is of the view that he can form an exceptional partnership with Mbappe. Mane is also confident that the superstar will enjoy his time at Anfield. He told French daily L'Equippe [via The Mirror]:
"Sure! It would be an exceptional partnership. He [Mbappe] just has to come to Liverpool. I'm sure he would like it."
It is worth noting that Mane's future at Liverpool itself is uncertain. The Senegal international has his current contract with the Reds expiring at the end of next season.
As of now, there have been no suggestions that the forward is close to extending his deal with the Merseyside outfit. It remains to be seen if Mane will put pen to paper on a fresh contract with Jurgen Klopp's side.
With Mohamed Salah and Roberto Firmino also having their contracts expiring next year, the Reds have some major decisions to make in the coming months.
Would Kylian Mbappe swap PSG for Liverpool?
Kylian Mbappe is currently free to reach a pre-contract agreement with any club of his choice. However, Real Madrid appear to be the former AS Monaco forward's likely destination as things stand.
Los Blancos have been heavily linked with a move for the Frenchman for a while now. They even offered €200m for Mbappe last summer, but received no reply from PSG, according to ESPN.
Real Madrid are claimed to be the favorites to acquire Mbappe's services ahead of the 2022/23 campaign. There have been suggestions that the player will sign a pre-contract agreement with the Spanish giants this week.
Mbappe starred for PSG in their UEFA Champions League Round of 16 clash against Real Madrid. The Frenchman scored in both legs, but the Parisians ended up losing 3-2 to Carlo Ancelotti's side.
However, it remains to be seen if there is a late twist in the tale. Could Liverpool snap Mbappe up should he snub Real Madrid?