Ralf Rangnick spoke ahead of Manchester United's second leg round of 16 Champions League clash with Atletico Madrid, where he highlighted the importance of scoring the first goal with the tie at 1-1.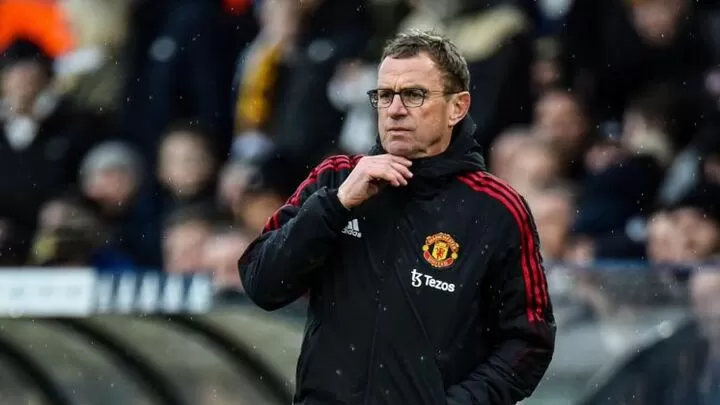 The German interim coach of the Red Devils believes that the first goal is even more important given that Diego Simeone's men like to sit back.
Cristiano Ronaldo scored a hat-trick against Tottenham on the weekend and while Rangnick doesn't expect him to do the same, he hopes the Portuguese superstar can make a telling contribution
"If [Ronaldo] can score another three goals, we'll see," Rangnick said. "His overall performance was good, very good and hopefully, we hope to get this from him tomorrow.
"But it's not just about Cristiano, it's about the team. It's what we shouldn't do. It's what we spoke about pre-match for tomorrow's game.
"We were the team, on Saturday, that wanted to win that game. Our supporters played a vital role and realised how much we wanted to win that game, and tomorrow will be similar.
"It's very important, even more so against a team like Atletico who don't mind the other team having the ball.
"In the last five games, [Atletico] had less than 50 per cent possession of the ball. We are aware of that and need to make sure we don't concede at all, but it's definitely important."