Manchester United interim coach Ralf Rangnick admitted that managing Cristiano Ronaldo was challenging, but hailed his display against Tottenham, in which the former Real Madrid star netted three times in a 3-2 win.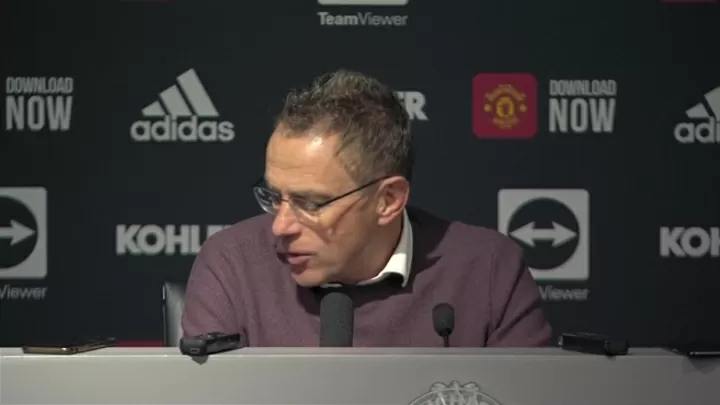 Ronaldo was left out of the squad against Manchester City, to which he reacted by flying back to Portugal, and the German joked that he should go back to his home country more often, given his performance at Old Trafford on Saturday.
"We were just joking and maybe it makes sense to send him to Portugal for three days, then have him not training for two days, then have him back training on Thursday, if that's the way he performs," Rangnick said after the game. "Maybe we'll have to do that for the rest of the season.
"He was on a similar level in training on Thursday by the way, which is why I decided after that training session to play him from the start.
"He made the difference for sure, but not only for the three goals. That was the best performance from him, at least since I arrived here, on and off the ball.
"Yeah it is challenging [to coach him]. It's a challenge with a player like him.
"But he showed today that he's still got the quality to play for a club like Manchester United. If we want to be successful at the end of the season, we have to do it together.
"He showed that he is physically able to do that, but we also have to admit he has not always been like that the past couple of weeks and months."