Manchester United fans think Cristiano Ronaldo inspired NFL legend Tom Brady to come out of retirement.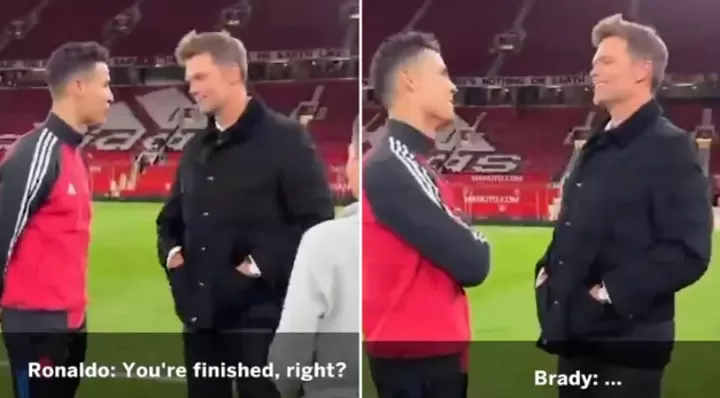 Brady announced his shock return to the NFL on Sunday, confirming he'll be playing his 23rd season.
The 44-year-old called time on his career after two years with the Tampa Bay Buccaneers but he'll be starring in Tampa once again.
Interestingly, Brady was asked about his status by Ronaldo after watching United defeat Tottenham Hotspur 3-2 on Saturday.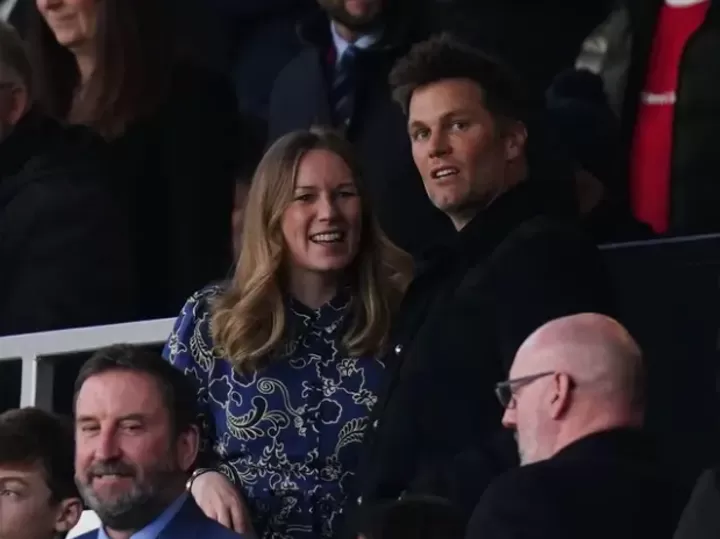 Ronaldo gave his match-worn shirt to Brady's son and asked the five-time Super Bowl VIP: "You're finished, right?"
Brady didn't reply and instead let out a wry smile. The writing was on the wall then and there.
Ronaldo turned 37 last month and scored the second hat-trick of his Red Devils career to keep United's top four hopes alive.
Supporters are convinced Brady saw that performance in the flesh and chose to make a swift career U-turn all because of 'CR7'.
One commented: "If Tom Brady went to watch Messi instead of Ronaldo he'd still be in retirement."
Another said: "Ronaldo knew about Brady before any of us."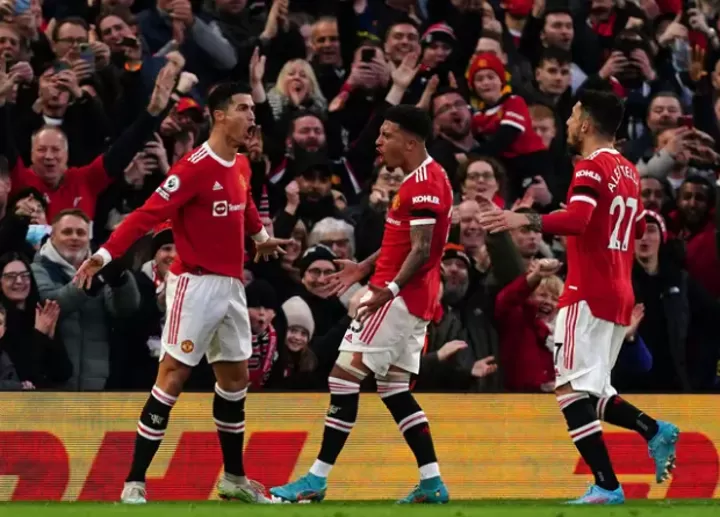 A third put: "Brady saw Ronaldo going crazy and said run that s**t back."
While someone tweeted: "Tom Brady saw one Ronaldo masterclass and came outta retirement."
Brady is one of the most successful American footballers in history, winning seven Super Bowls.
Six of those came with the New England Patriots while he won one with the Buccaneers.
The tweet announcing his return has amassed over 540,000 likes at the time of writing and it reads: "These past two months I've realized my place is still on the field and not in the stands.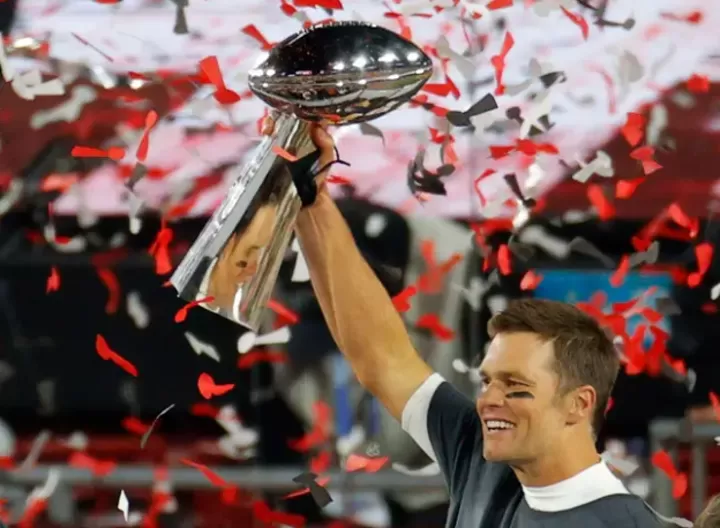 "That time will come. But it's not now. I love my teammates, and I love my supportive family.
"They make it all possible. I'm coming back for my 23rd season in Tampa. Unfinished business LFG."
The Buccaneers are owned by the Glazer family, who also own United, which is why Brady was a guest of honour for this weekend's contest.
Signing Brady back could come at a big cost however, as the two-time Super Bowl champions are over the $11 million salary cap right now.
Key players Rob Gronkowski, Leonard Fournette and Ndamukong Suh are all set to become free agents.