Albert Sambi Lokonga has joined Arsenal from Anderlecht on a long-term contract.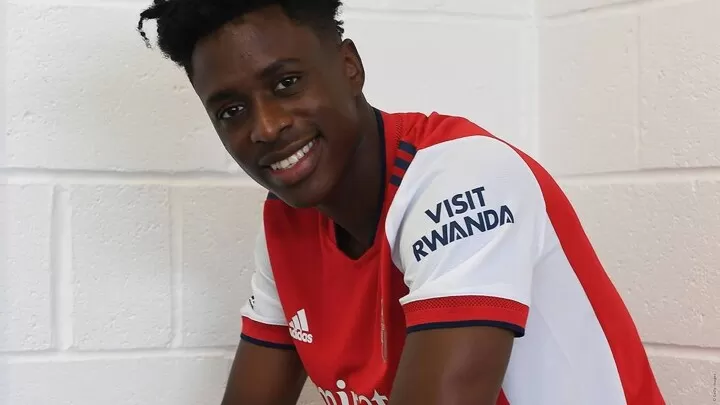 The 21-year-old midfielder came through the Belgian club's youth system after joining in 2014 as a 15-year-old and signing his first professional contract in November 2017.
He made his first-team debut for Anderlecht in December 2017 and has been a regular in their side over the past two seasons, making a total of 78 appearances.
A Belgium Under-21 international, Albert was called up at senior level in March 2021 when he was an unused substitute against Greece.
Technical director Edu said: "We are delighted Albert has signed with us, as there was a lot of interest in him and he was a big target for us. Albert is a player we've been tracking for some time, and he will bring us strength in depth in the centre of midfield. We look forward to his continued development with us."
Mikel Arteta said: "Albert is a very intelligent player who has shown great maturity in his performances during his development. He has been coached well by Vincent Kompany and his team at Anderlecht. I know Vincent very well and he talks so highly about Albert and the positive impact he had to Anderlecht in recent seasons. We're confident Albert's ready for the next stage in his development and we're looking forward to welcoming a new member to our squad with his quality and presence."
The midfielder will join up with his new team-mates in the coming days after he has completed the current isolation regulations for international arrivals into the UK.
Albert will wear the No 23 shirt and have the name Sambi on the back.
Francisco Trincao 'magic' can help Wolves as he reunites with Pedro Neto
Francisco Trincao's move from Barcelona to Wolves reunites him with many familiar faces given the Portuguese contingent at Molineux. But the chance to link up again with Pedro Neto will be special. The pair have known each other since they were children.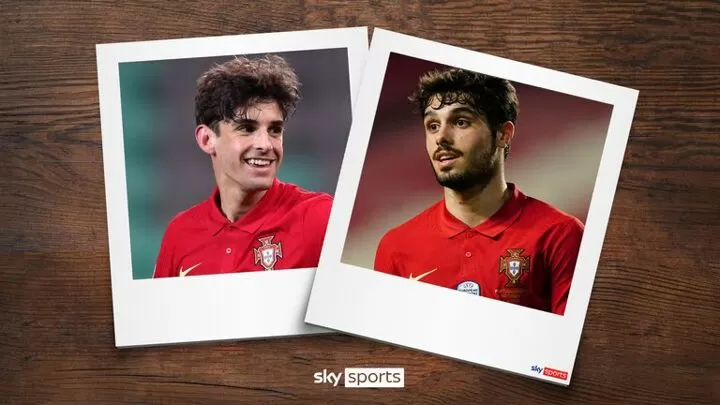 Both are natives of Viana do Castelo, a small town in northern Portugal. Trincao joined the local team aged five with Neto arriving a few years afterwards. They progressed to Braga, even representing their country together. Now they are playing for the same club again.
Wolves fans are excited about their new signing from Barcelona – a loan with an option to buy. The expectation is that Trincao can have a similar impact to his old friend, even if everyone will have to wait to see them in the same side due to Neto's knee injury.
But while the two have a shared history, they are very different players with very different personalities. While Neto has a reputation for being an energetic individual, Trincao is more circumspect, wise beyond years. "His maturity was not normal," says one old coach.
That is reflected in their playing styles, too. Jose Carvalho Araujo is a former Braga academy coach who worked with both for many years and sees significant differences.
"They are two amazing players, I do not have any doubt about that, but Wolves are signing a different kind of player," he tells Sky Sports. "Pedro Neto is a player for the transitions, very direct. Trincao is more of a player who wants to have the ball.
"He is not so fast or intense but I think he has a little more magic."
Araujo identified that magic early.
Trincao and Neto did not play together too much at Braga – "maybe two or three times" – as Neto was a year younger, but it was normal for them to train together. Trincao had endured an unhappy few months at Porto as a young boy in 2009 but he flourished at Braga.
"He was an amazing kid, very skinny. Physically, he was very poor but with the ball he was magic, doing tricks, so skilful." Araujo was the coach of the U13 team and quickly moved him up. "I remember his first game, he scored two goals. He did very well immediately."
The difficulty with Trincao was to keep testing him. At 12, he was playing against boys of 15. In fact, that Braga group was so good that they entered his U16 team into the U17 national championship – beating the club's own U17 side as well as many others.
"It was too easy for Trincao with the kids of his age because he started to play with them, not to win the game but for fun. It was very important to keep challenging him. When we put him in a higher situation, he became more focused and committed."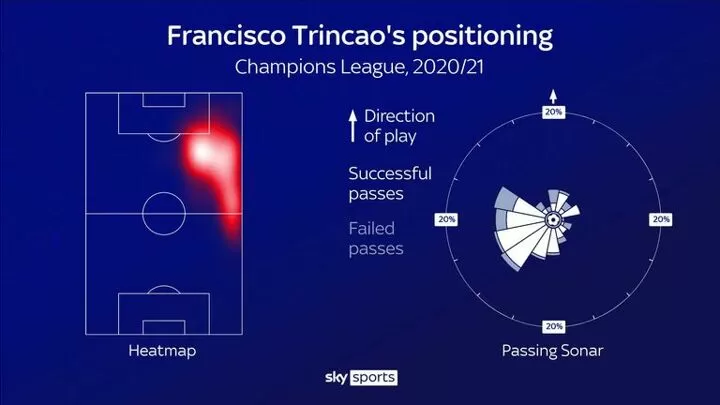 Tests do not come much bigger than Barcelona and after a breakthrough season at Braga they were persuaded to commit big money to bring him in last summer. On the face of it, this was a dream move for Trincao but the circumstances were far from ideal.
"It was the first challenge that he had outside of his comfort zone and I do not think it was the best moment to be joining Barcelona as a young player. It was a transition stage for the club with all the troubles that they had with Lionel Messi and the board."
Trincao was involved throughout the season, making 28 appearances in La Liga, including a spectacular late winner against Real Betis in February. But he was unable to build up a rhythm with all but a handful of those opportunities coming as a substitute.
Araujo expects Wolves to be a better place for him.
"I do not know Ronald Koeman but he did not seem like a guy who would develop young talent. Bruno Lage did that at Benfica. He took several young kids and did an amazing job there. He is the guy to develop young talent and I think that will help a lot.
"Knowing Bruno Lage, he understands how to motivate young players and give them the tools to improve. Trincao will be more mature for his experience at Barcelona and he will also know some of the players at Wolves. It is more of a family environment for him."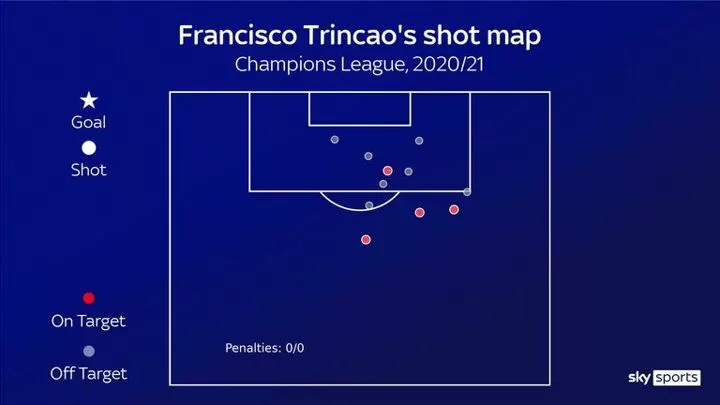 Lage has been hired because of his ability to work with youngsters, but also because of his reputation for favouring a possession game – something that Wolves attempted to transition towards under Nuno Espirito Santo last season but struggled to do so.
The signing of Trincao seems to indicate the club's commitment to that shift in style. After all, if expected to play only on the counter-attack, he is unlikely to thrive. Unlike Neto, whose parents were sports stars, he is not a natural athlete. It has required work.
"At Braga, they did an extra training programme with him to develop his physicality. Now, he is an athlete. You look at him and he is very tall with the right profile. He is still not that intense but he is able to be quick enough because he has big legs with a big stride.
"He is never going to be the guy who can explode, like, bang, and he is through the opposition. That is more Pedro Neto. Trincao is the guy who can play between the lines, who is very smart and sharp, can see the passes, good finesse with his movements.
"On the wings, Bruno Lage will want speed and strength like Pedro Neto but he will also want someone like Trincao coming inside off the right wing to make the play and to score goals because that is where he can really make the difference, I think."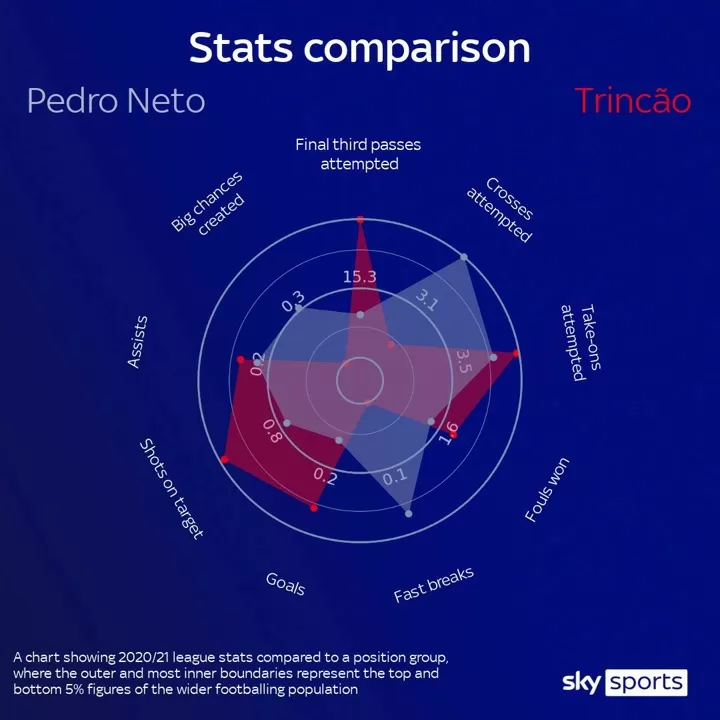 It makes for an intriguing prospect, the two boys from Viana do Castelo, playing in the Premier League together, their skills complementing each other on either flank. It is a journey that even Araujo might not have predicted, even if they always did stand out.
"There are thousands of kids with amazing talent," he says. "Aligning talent with the right mindset, the commitment that you have to have to get to the highest levels of the professional game, that is difficult and there are not that many. Trincao is one of those kids.
"He is a very humble guy, a very hard worker but also with enormous self-belief. Yes, he has amazing ability and capacity to play the game, amazing skills and fabulous goals. But the difference with the best young players is in that mindset.
"He and Pedro Neto are very similar in that respect. Different styles of play, for sure. But with the same mindset, the same motivation. They were not the same as the rest, that was the thing you could see as kids. They had a mindset that others did not have.
"These guys were different."
Liverpool set for Tielemans transfer as Leicester make decision on midfielder
Liverpool could be frustrated in their hopes of signing Youri Tielemans with Leicester ready to tie the midfielder down to a bumper new contract.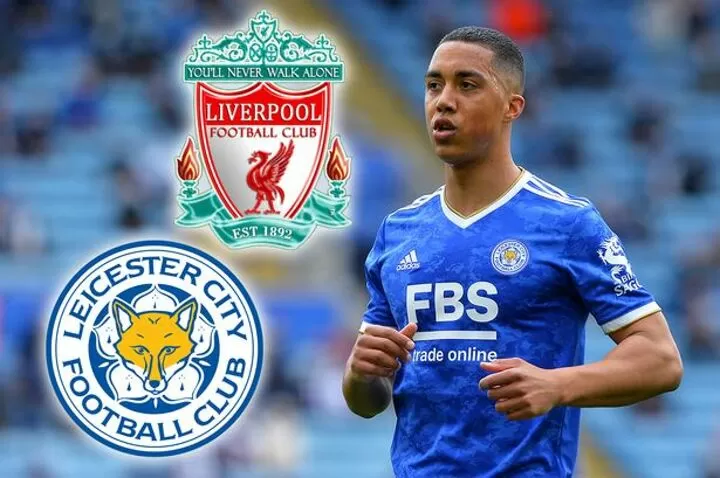 The 24-year-old is a key target for Reds boss Jurgen Klopp, who has already seen Gini Wijnaldum leave on a free transfer and could also lose skipper Jordan Henderson.
But Brendan Rodgers' Foxes are reportedly ready to step up their efforts to keep Tielemans by offering him a new deal that would see him become one of the club's top earners.
The Belgium star was one of Leicester's best players last term, putting in a series of standout displays and scoring the only goal against Chelsea in the FA Cup final.
With just two years left on his current deal, his performances have alerted Europe's top clubs – including Premier League rivals Liverpool.
And Leicester will offer him a long-term contract that would see him move closer to £100k-per-week top earners Jamie Vardy and Kasper Schmeichel, according to the Daily Mail .
But whether the Foxes can keep hold of their star man may depend on whether they can convince him he can play Champions League football at the King Power Stadium.
Leicester have received big fees for their players in recent seasons, with Manchester United having paid £80m to land Harry Maguire, while Chelsea splashed out £50m on Ben Chilwell.
Rodgers' side are said to value Tielemans at £64m – and that's a price tag Liverpool are prepared to meet, according to Voetbal 24.
The Belgian outlet claimed Tielemans has outlined his wish as he pursues his dream of playing club football at the highest level.
Liverpool can of course offer Champions League football next season, while Leicester narrowly missed out on a top-four spot for the second consecutive campaign.
And the Reds could have an extra space in their engine room with Henderson's future increasingly in doubt after contract talks stalled.
It is understood that with contract talks at an impasse and no sign of negotiations being resurrected, the skipper will now seriously consider his position.
People close to the situation have suggested Henderson will demand the club makes clear if they want him to stay or not, and will seek a transfer this summer if it is clear he isn't valued by the money men.
Klopp wants his captain and leader to stay – but he also made clear he was desperate to keep hold of Wijnaldum, only to lose him when director Mike Gordon and sporting director Michael Edwards refused to meet the Dutch star's demands.
PSG are known admirers of Henderson and their manager Mauricio Pochettino could attempt to reunite him with Wijnaldum.
And the midfielder's situation is serious enough to have several clubs watching with real interest, with Atletico Madrid also in the market, and Serie A giants Juventus also said to be monitoring proceedings.