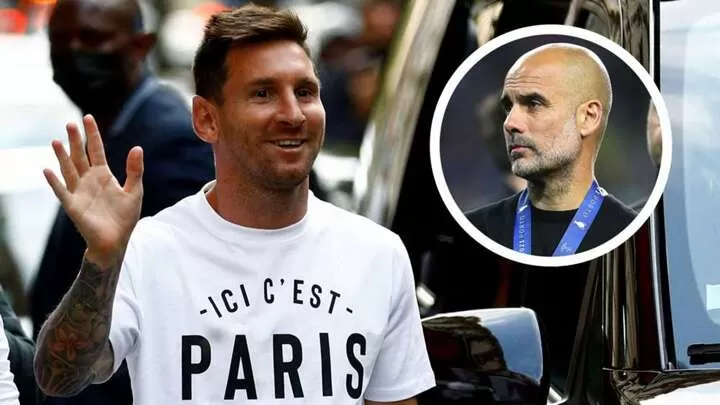 Other than the weather, everything was in place for him to find a slice of his beloved Catalunya in Manchester: a squad to match his ambition, a salary to equal his expectations and, crucially, a coach that had previously extracted the very best out of his unique talent.
There was even the allure of a less pressurised environment, the kind that allows Pep Guardiola to go for dinner at his city centre restaurant without being pestered by supporters.
Yet when Messi's Barca departure was put beyond all doubt during a tearful press conference, City were no longer interested in signing the six-time Ballon d'Or winner.
Such an astonishing development could have thrown City's summer transfer plans into chaos, but rather than scrambling to put a package together for Messi, they moved forward with plans to seal a £100 million British-record deal for Jack Grealish with the prospect of at least one more major deal to follow.
The No.10 shirt, vacated by Sergio Aguero following his move in the opposite direction to Camp Nou, was handed to Grealish – even to the England international's surprise – with no suggestion of holding it back for anyone else.
City had moved on from building their dream around the ultimate superstar signing and were sticking to the carefully laid plans they had in place for this summer.
"We were convinced by Grealish and convinced Leo would stay at Barca," Guardiola told his first news conference of the season. "Right now, he is not in our thoughts."
Just a year ago, it was a completely different story. Messi wanted to leave Barca and believing it could happen, City were at the front of the queue for his signature.
But the Argentine revealed in an earth-shattering interview with Goal that despite feeling betrayed by then-Blaugrana president Josep Maria Bartomeu, he was going to stay at Camp Nou because of his unwillingness to become embroiled in a legal dispute with the club he joined as a 13-year-old.
This time around, Messi wanted to stay and was shocked when a deal could not be agreed because of Barca's financial problems, prompting the sudden search for a new club. Paris Saint-Germain moved quickly but without competition from England.
Heading into the winter of 2020, City had contemplated a move for the 34-year-old, with his future uncertain as his controversial contract moved into its final six months.
Presidential elections changed the landscape at Barca, with Joan Laporta, who was in charge for the most successful period in the club's history, voted in by club members, generating fresh hope among the fans and the players.
Notably, Messi cast his own vote – a gesture that suggested he would stay at the club if his preferred candidate won.
At that point, City's hierarchy, including former Barca executives Ferran Soriano and Txiki Begiristain, were no longer in any doubt that Messi would finish his top-level career in Catalunya, particularly with no encouragement coming from Messi's circle.
With a significant summer ahead, they decided to switch from being his fall-back option to concentrate on other transfer targets.
Although Aguero's last season was wrecked by injury and illness setbacks, replacing the forward was made the club's top priority. And City knew it wouldn't be easy.
Aguero had scored 23 or more goals in eight of the previous nine seasons and while City survived and flourished by playing with a false nine during last season's Premier League title triumph, their goal tally was the lowest since Guardiola's first year in charge at the club.
The worry now is that the window will close without City having successfully brought in a world-class centre-forward to lead the line in 2021-22.
Erling Haaland was a target until Borussia Dortmund ruled out doing business unless they were given an extraordinary fee, while trying to prize Harry Kane away from Tottenham is proving unsurprisingly difficult.
Yet, despite City's struggles, they never seriously entertained the idea of signing Messi to add goals to their attack.
Guardiola wanted Grealish before the end of last season and, after adding the former Aston Villa man to a squad that already included a plethora of technically gifted players such as Kevin De Bruyne, Phil Foden, Ilkay Gundogan and Raheem Sterling, it was felt that Messi's skills were no longer required.
A centre-forward who can score 30 goals and lead the line was paramount. Messi may still be the world's most talented footballer at 34 but he is not what's required right now.
Guardiola is building for the future, with Grealish and Foden ready to become superstars, while the peerless playmaker De Bruyne remains determined to inspire City to Champions League glory.
Chief executive Soriano had said they would "open the doors wide" if Messi came available in 2016 but, in the end, they stayed shut when the Argentine's arrival actually became a possibility.
Messi was always a dream signing for City but the timing was simply never right for it to become a reality.
PSG raised almost €30m, just for the sale of Messi shirt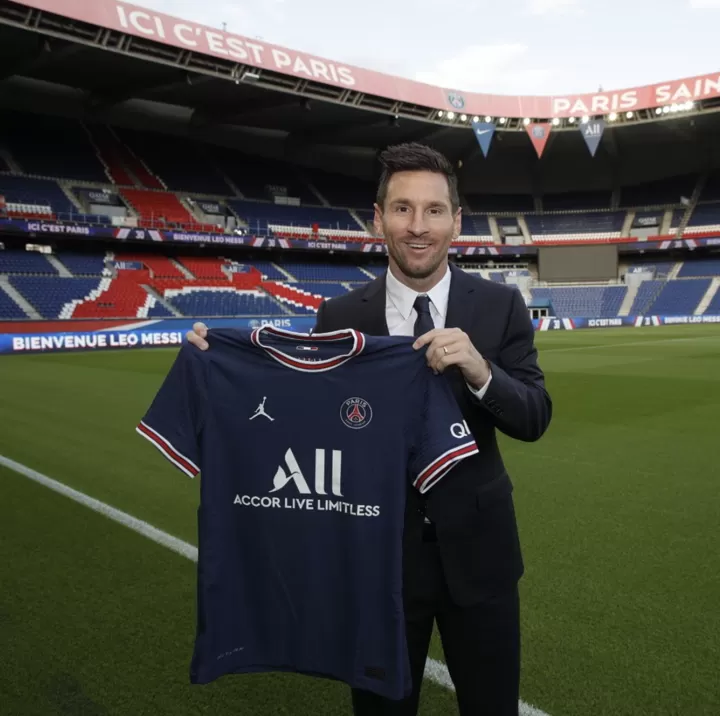 And PSG away kits with the name Messi have sold out within 20 minutes!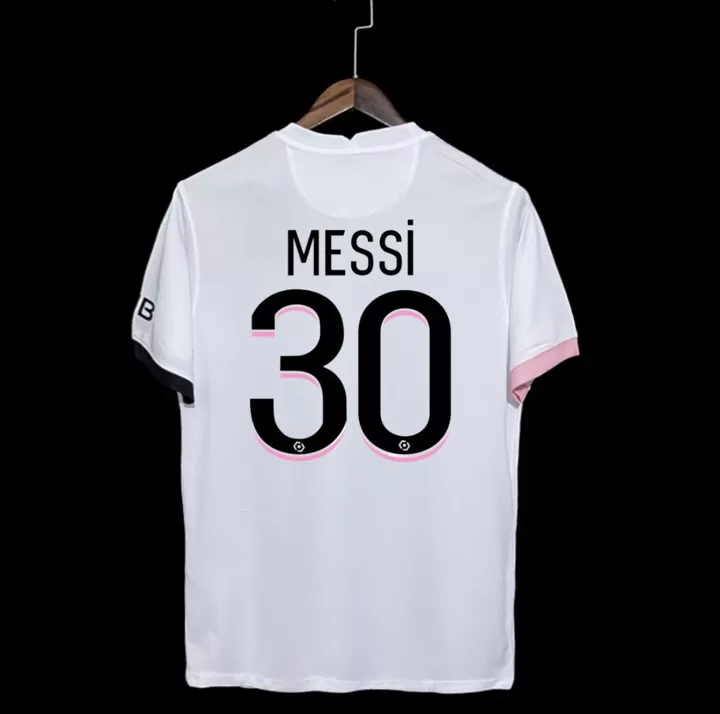 According to the Journalist Rodrigo Romano, 'In 24 hours, PSG raised almost 30 million euros, just for the sale of new Messi shirt, and the Chinese market leads 64% of orders.'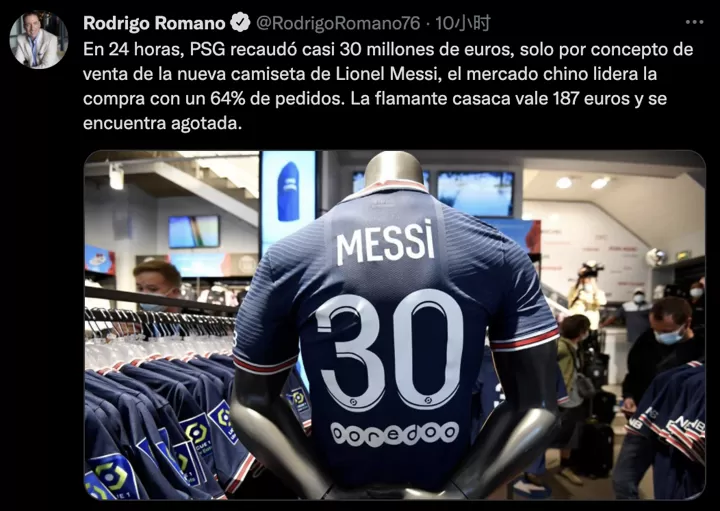 Five things we learned from Tuchel's side's after Super Cup win over Villarreal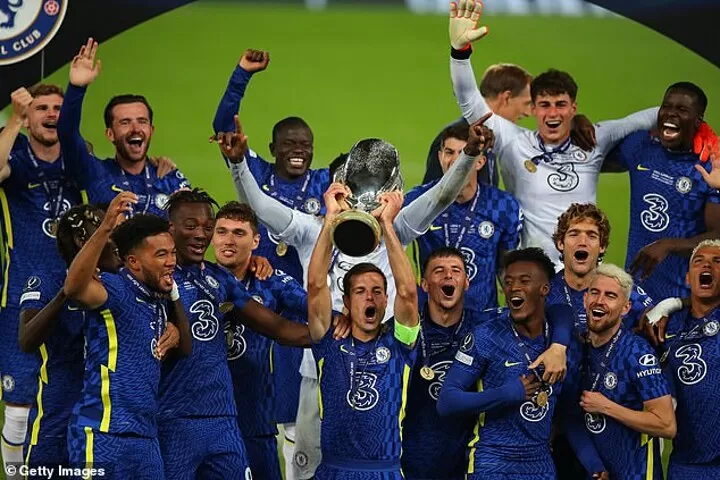 The Blues have been burnt on three occasions in this competition, and their fate at Windsor Park was to be decided on the lottery of a penalty shootout, with neither side able to be separated after 120 minutes.
Up stepped Arrizabalaga – a late substitute from Thomas Tuchel for Edouard Mendy on the 119th minute – who saved two spot kicks to send the travelling Chelsea supporters into bedlam as they got their hands on yet another piece of silverware.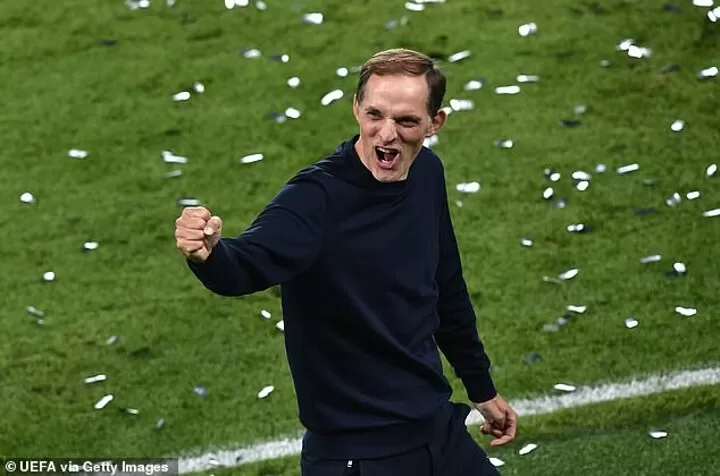 Although Tuchel, in an ideal world, would have rather played just the 90 minutes with Saturday's Premier League opener in mind, there was plenty for fans to pore over ahead of their curtain-raiser this weekend.
Sportsmail takes a look at five things we learned from Chelsea's showing in Northern Ireland on Wednesday evening.
Chalobah does NOT need to go out on loan
Tuchel was forthcoming in admitting his surprise at the attitude of his returning players in pre-season, with a raft of outsiders coming back to Cobham after spending time out on loan.
Two players that caught the German's eye included Trevoh Chalobah and Ruben Loftus-Cheek. We are all familiar with the latter's talent, having seen him operate in top flight football, but Chalobah is something of an unknown, having plied his trade with Lorient last term.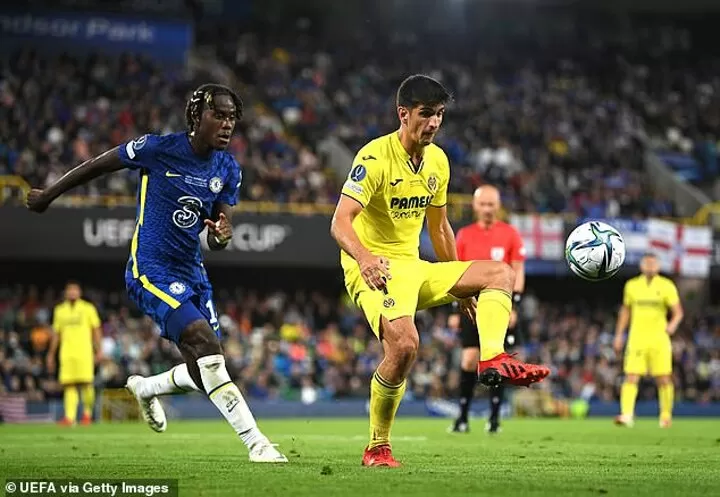 Tuchel handed the youngster his Chelsea debut in Belfast, with the defender slotting into the right of a back three – typically occupied by club captain Cesar Azpilicueta.
And the 22-year-old barely put a foot wrong in an accomplished performance over 120 minutes, displaying superb sprint speed to help protect his side from counter attacks, while showing a confidence on the ball required in defenders in the modern game.
On this showing, any expectations that Chalobah will spend another season out on loan should be muted. He could be a real asset for Tuchel during this slog of a campaign.
Werner misfires with Lukaku looming
In any other window, let alone week, Chelsea's impending mega-money arrival would dominate headlines. However, a certain Argentine's move to Paris has seen Romelu Lukaku's return to West London go under the radar, slightly.
The Belgian marksman, 28, is expected to make his £98million move from Inter to Chelsea in the coming hours, with Tuchel finally set to land his long-desired elite goalscorer to lead the line this season.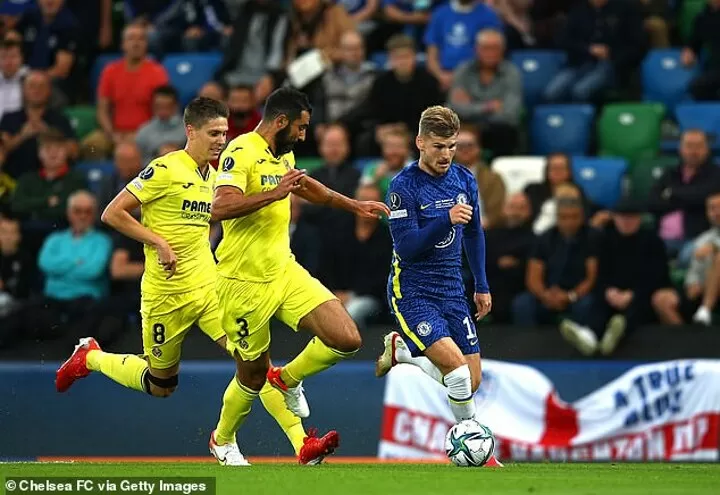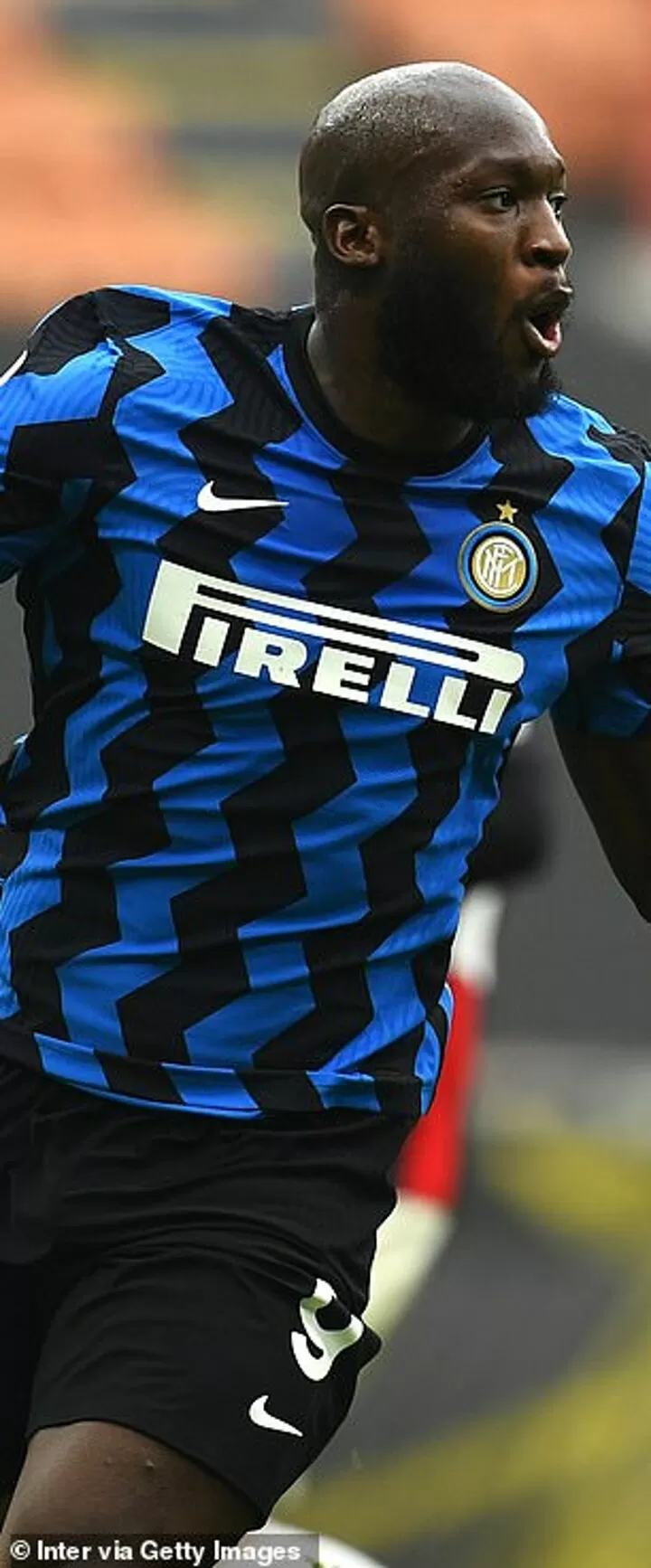 Tuchel has dipped in the market as a result of uninspiring performances from Timo Werner. The £53m has, on the whole, failed to deliver since making his £53m move from RB Leipzig last season, with the German looking devoid of confidence throughout a nightmare debut campaign.
And the 25-year-old did little to show that he would be making life difficult for Tuchel in selecting his leading man, putting in another subdued performance in a Chelsea shirt.
Werner made his standard darting runs down the channels, but he saw very little of the ball and did little to help his side when they were put under pressure by Villarreal in the second half. Lukaku would certainly have provided that out ball.
It came as no surprise, then, when Tuchel replaced the striker with Mason Mount. Werner will need to step it up if he is going to want to challenge Lukaku this term.
Ziyech hampered at just the wrong time
Of Tuchel's plentiful attacking talents, Hakim Ziyech has certainly enjoyed the strongest pre-season for Chelsea.
The Moroccan – hampered by injuries and a lack of minutes in his first season – has been a shining light for the Blues over their pre-season schedule and continued that trend with a strong 40 minutes that included a finely-taken strike to open the scoring.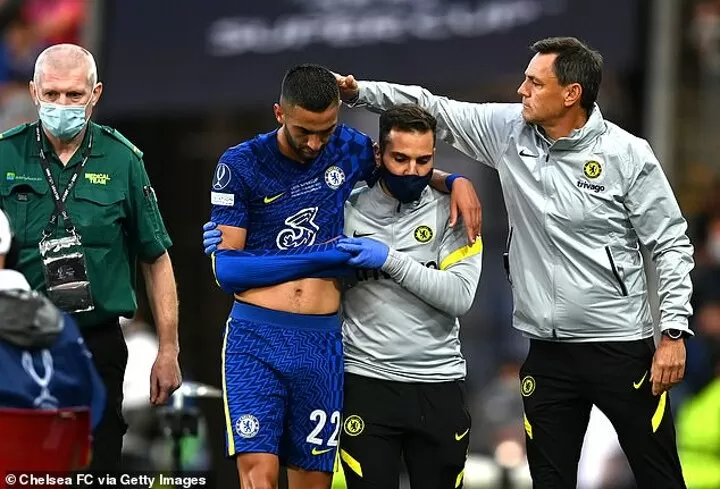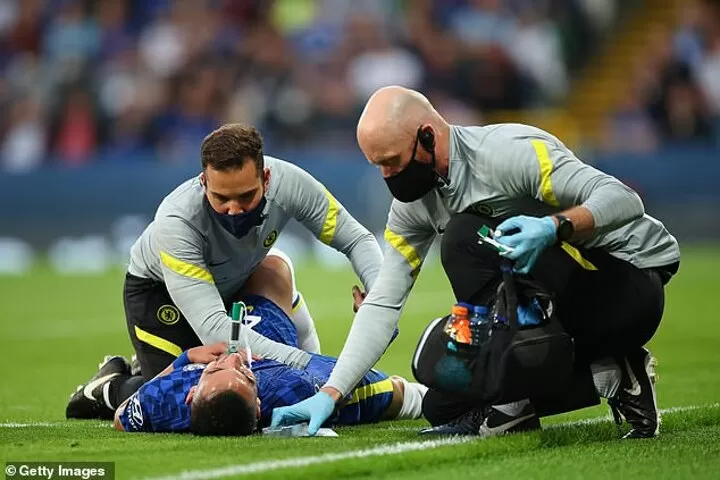 However, disaster struck for the former Ajax man when he went down with what appeared to be a shoulder injury from an innocuous coming together with Pau Torres, Ziyech clearly in distress as he was taken off the pitch.
He was later seen with his arm in a sling in concerning viewing for Chelsea fans. The likes of Marcus Rashford and Adama Traore have long been blighted by shoulder issues, and the injury can really knock the confidence of a player, particularly attackers.
Ziyech failed to hit the ground running last season with injuries forcing him out of the opening fixtures under Frank Lampard, and he looks to have suffered the same fate once again in an agonising development for the Chelsea star.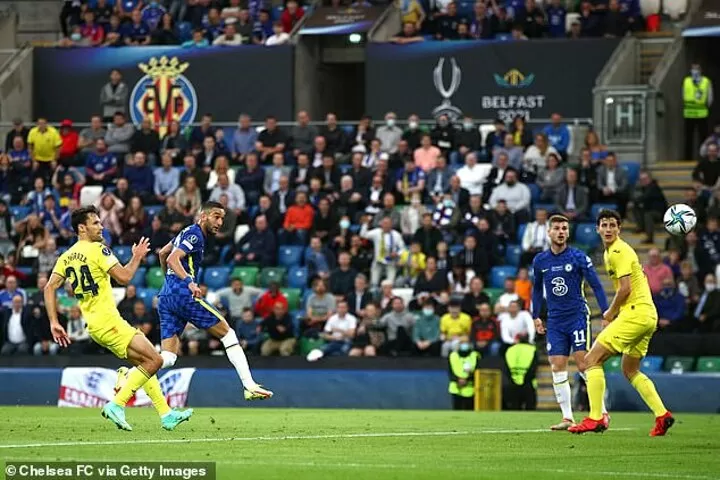 Chelsea still off the pace with Palace opener fast approaching
The result is all that matters, of course, but Tuchel will know that a fully fit Chelsea side would have made easier work of their Spanish opponents in Belfast.
In truth, the drop off in intensity from the first to second half was alarming. Villarreal, with the benefit of two additional pre-season fixtures, appeared to have plenty more in the legs than the Blues, with some stars only returning to training just nine days ago.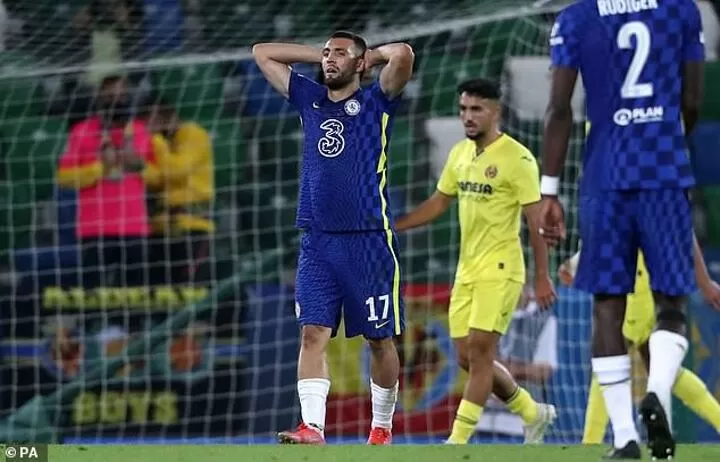 Misplaced passes, loose first touches and poor reading of play all came to bear in the second half at Windsor Park, with those elements coming together to lead to Gerard Moreno's deserved equaliser for the Spaniards.
Chelsea still looked more likely to find the winner in extra time, with Mason Mount in particular growing into the game, but varying levels of fitness among Tuchel's squad will be a concern with only a few days to go before Chelsea host Crystal Palace on the opening day.
Ruthless Tuchel unafraid of bold moves with Kepa gamble
Tuchel's propensity to make the bold decisions is not something that Chelsea fans will be unfamiliar with. He did, after all, elect to substitute Callum Hudson-Odoi off having initially introduced the youngster during one of his first games in charge of the club.
That episode was viewed as the no-nonsense German laying down the law to his squad, a clear message that the former PSG coach is unafraid of ruffling feathers if it results in improved performances for his side.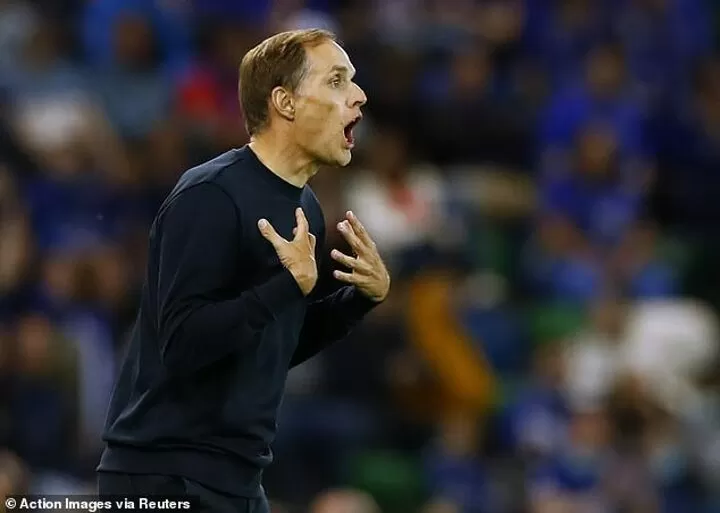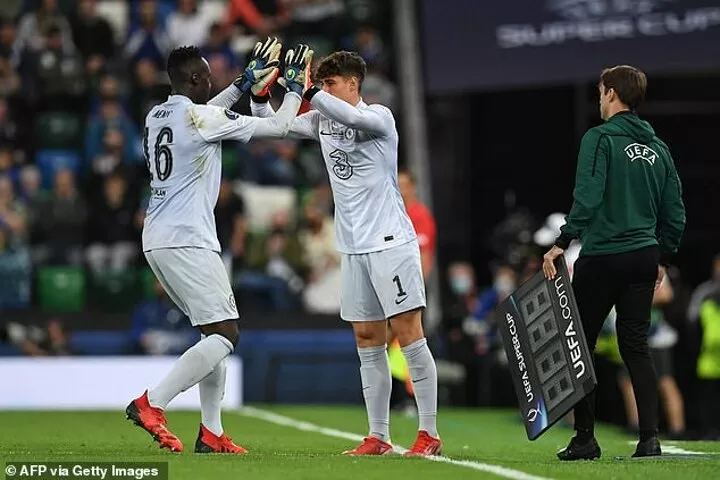 But Tuchel's decision to withdraw Edouard Mendy for Kepa Arrizabalaga lacked the spontaneity of his Hudson-Odoi call last season. No, this was a calculated, considered and ruthless decision that had been in the making long before the 119th minute in Belfast.
'We talked about it with the goalkeepers when we had the first knockout game against Barnsley,' Tuchel revealed after his side's triumph. 'Kepa has the best save percentage with penalties, the analysts showed me the data and since then I decided.'
And Tuchel's gamble paid in full, with Kepa the hero to deny Villarreal twice to win the Super Cup for Chelsea.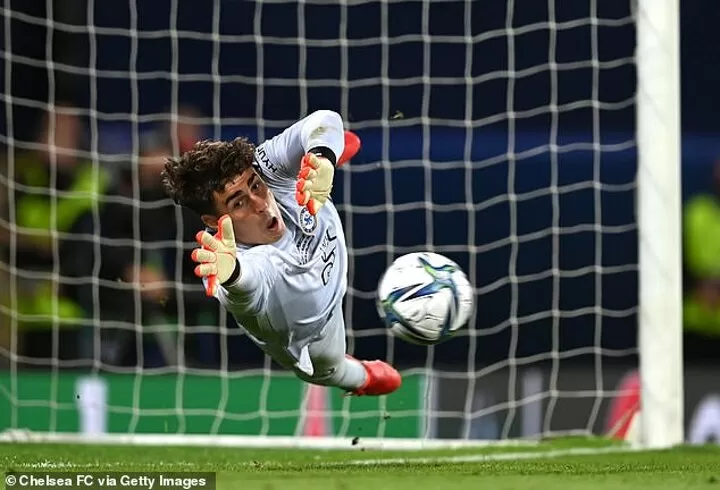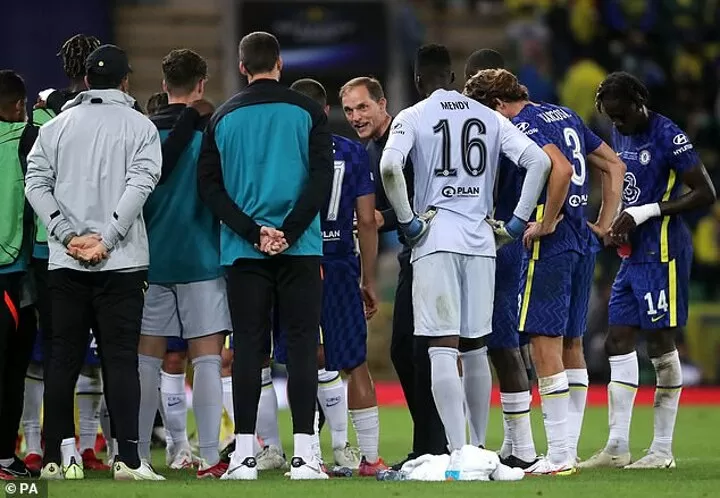 The German has demonstrated, on both of these occasions, that seemingly unpopular calls can be taken with clear, sensible communication with the players spurned to ensure that no rifts emerge in camp.
That Mendy was one of the first players to rejoice with Kepa demonstrates how Tuchel has installed a team-before-individual mindset among his European champions.
Tuchel will, no doubt, continue to make bold decisions moving forward. His players will have no hesitation in backing their manager's daring selections either – he has plenty of credit in the bank, after all.