Patrik Schick's stunning effort has been named UEFA EURO 2020 Goal of the Tournament.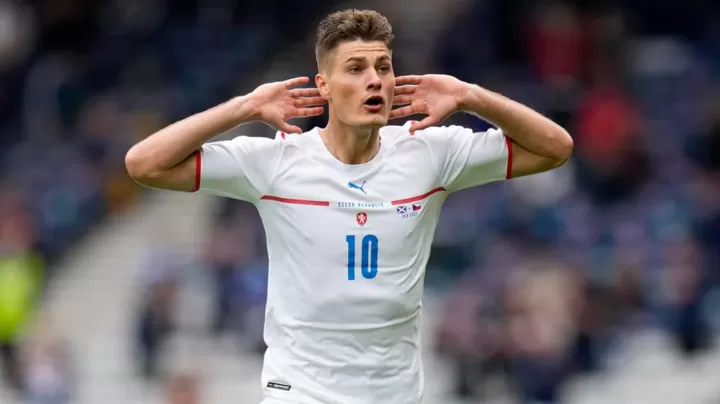 Patrik Schick's sensational long-range effort for the Czech Republic against Scotland on Matchday 1 of UEFA EURO 2020 has been named Goal of the Tournament.
Nearly 800,000 votes were cast in just over 24 hours after an initial selection of the ten best goals by UEFA's Technical Observer team.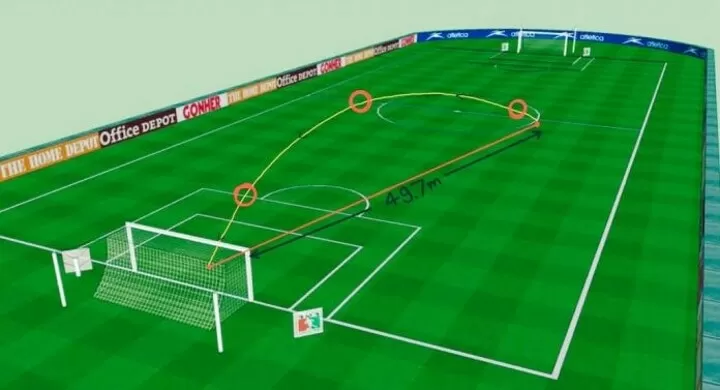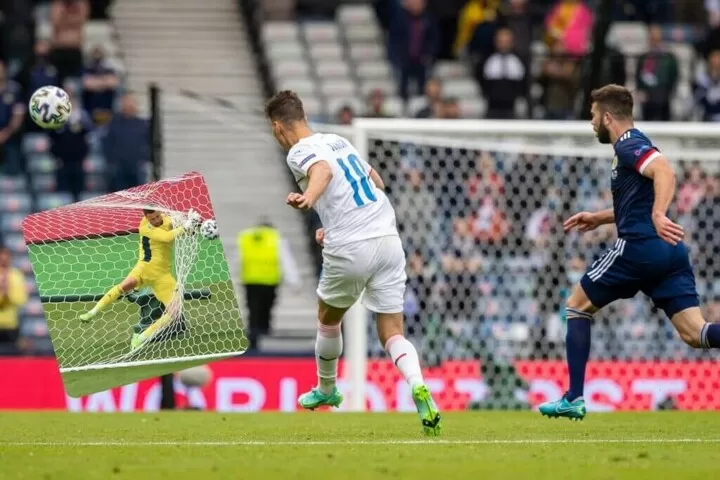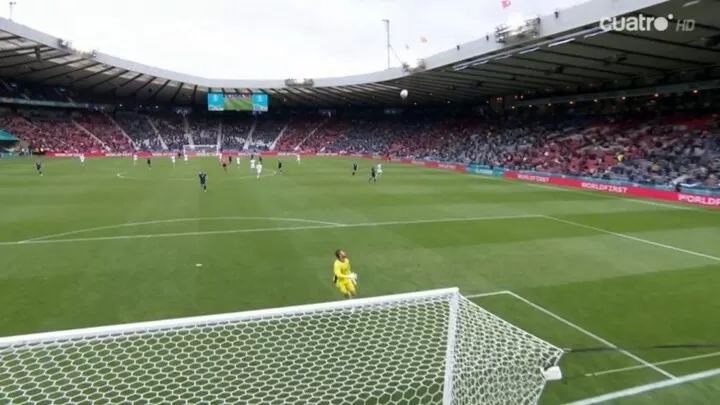 UEFA Technical Observers' top ten goals
Patrik Schick, Scotland 0-2 Czech Republic (14/06, Matchday 1)
Paul Pogba, France 3-3 Switzerland, 4-5 pens (28/06, round of 16)
Luka Modrić, Croatia 3-1 Scotland (22/06, Matchday 3)
Lorenzo Insigne, Belgium 1-2 Italy (02/07, quarter-finals)
Kevin De Bruyne, Denmark 1-2 Belgium (17/06, Matchday 2)
Cristiano Ronaldo, Hungary 0-3 Portugal (15/06, Matchday 1)
Álvaro Morata, Italy 1-1 Spain, 4-2 pens (06/07, semi-finals)
Mikkel Damsgaard, England 2-1 Denmark, aet (07/07, semi-finals)
Andriy Yarmolenko, Netherlands 3-2 Ukraine (13/06, Matchday 1)
Federico Chiesa, Italy 1-1 Spain, 4-2 pens (06/07, semi-finals)
OFFICIAL: Gianluigi Donnarumma joins Paris Saint-Germain
PSG announced that Gianluigi Donnarumma has joined the club. The Italian goalkeeper has signed a five-year contract until 30 June 2026.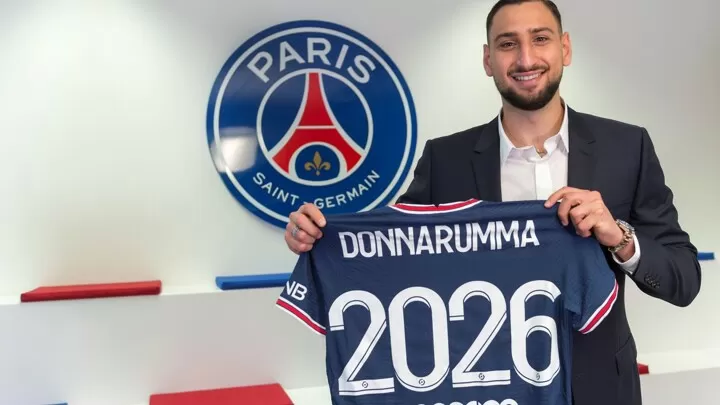 The 22-year-old Italy international joins Paris Saint-Germain from AC Milan, where he started out in 2013. Early in his career the Italian goalkeeper made a name for himself with Italy's U17s at the 2015 UEFA European Under-17 Championship and was voted player of the tournament.
His performances opened the doors to Milan's first team in the 2015/2016 season. During his six seasons with the Rossoneri, the Naples-born shotstopper made 215 Serie A appearances along with 16 Europa League matches and 12 Italian Cup matches (including the 2016 and 2018 finals).
A precocious talent, Gianluigi Donnarumma made his first-team debut for the Azzurri at the age of 17 against France. A recent UEFA Euro 2020 winner with Italy, the goalkeeper shone in the penalty shoot-out against Spain in the semi-final and England in the final and was voted UEFA's Euro 2020 player of the tournament.
Gianluigi Donnarumma said: "I am delighted to be part of this huge club. I feel ready to take on this new challenge and continue to grow here. With Paris, I want to win as much as possible and to bring joy to the supporters."
PSG Chairman and CEO Nasser Al-Khelaifi said: "We are delighted to welcome Gianluigi Donnarumma to Paris Saint-Germain. We congratulate him on his UEFA EURO 2020 success and winning Player of the Tournament.
I know Gianluigi will receive a warm Parisian welcome from everyone at the club, including his teammates, our staff and all the supporters."